Hello Loves!
My name is Meagan & I'm a 28 year old single mother!
Here's me & my kiddo <3
She's the light of my life & the best thing that has happened to me!
(This is a snapchat photo; we don't have pink hair or piercings, but my daughter sure wishes she had the pink hair for real! This was her favorite filter because of the hair color & makeup)
So I wanted to give a little background of myself, my upbringing & how I discovered Wicca/Paganism.
My mom was raised Methodist & my dad was raised Morman. I was raised soley by my mother, but even though my mom's family was very religious, my mom on the other hand let us kids have free range. We never were forced to go to church or do anything religious if we did not choose to. She was very open minded and never pressured us to believe in anything we didn't want to. So for that, I forever thank her for letting us develop, question & explore what our little hearts desired. Even the same for my dad & his family. Even though I visited often on the weekends, we were never forced to go to church, or participate anything to do with the Church. So growing up, I never really knew what Morman's believed in. I just knew that was their religion. So anyways,
I have always been so drawn to anything magical. I remember to this day watching a movie at my best friends house when I was about 6 years old, maybe a little older. But it was a movie called KiKi's Delievery Service. Now since that was the first & last time I ever watched the movie, I can't really tell you what it was about, how it ended or what happened during the movie, but I just remember the fact that she was a witch & that really stuck out to me as a child. I always wish I had magical powers & of course, wish I could fly on a broomstick. Then probably not long
after, Practical Magic came out. My mom has always been a huge Sandra Bullock fan, so of course she bought the movie! Well, since this movie came out, it's been a family favorite. To this day, my sister tags me in any post or meme about Practical Magic. I remember after the first time watching this movie, I ran outside of the apartment with a bowl & went to the outskirts of the woods that surrounded the back end of our apartment & I gather leaves (mainly leaves, there weren't a lot of flowers around the apartment complex), but I remember doing a "soul mate ritual" like young Sally did in the movie. Thinking back now, how funny would it be if it would have actually came true. I don't expect the possibilities because at that time I was solely doing it because I wanted to be like Sally, and two.. I don't remember what I did a year from now, so there's no way I'm going to remember what desires I wished for in a male 20+ years ago.. and let's be real, I more than likely don't want a guy I wanted when I was 8. LOL. But I remember watching the movie just thinking how drawn I was to the concept of witches & witchcraft. Still at this time, I knew nothing expect for what movies, tv shows, Halloween, and the community lead me to believe of witches.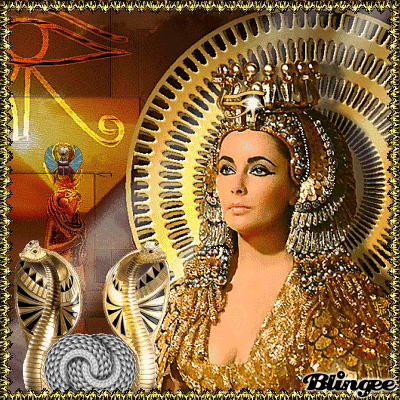 I've always had a huge connection with anything Egyptian (thanks to the Mummy series; a lot of my influences started out with movies) since I was in the 5th grade when the Scorpion King came out. I remember being so interested in the Egyptian goddess & gods, the area, the language, the believes & really anything that had to do with Egypt since the first Mummy movie came out & my mom took the family to go see it at the drive in. I loved the idea of the royalty, the supernatural & the superstition they had, the beliefs, just anything and everything.. which is funny now, because even though I don't have ties or family ties to Egypt (I know this because of Ancestry DNA; my mom was adopted, so discovering what I was mixed with was a huge interest in mine-- I was so hoping I was Egyptian, or even Greek, but no.. I'm Irish & English), I should be more influenced by the Irish & British ways, but I follow more & connect more with the Egyptian gods, even though the Greek & Roman Gods/Goddess interest me as well.(FYI & random fact::: My daughters name is Evelyn, which is the lead females name in The Mummy series.. so yeah.. my love for the movies is still real, even after all these years).
Now that I've kinda discussed where my interest really started & sparked, I can tell you about when I first really & truly discovered Wicca, Witchcraft, Paganism & anything spiritual.
A few years prior, I was probably 22 at the time, maybe a little younger, but I was looking for something to watching and a friend suggest The Secret. (if you haven't watched this, I suggest it! It's all about law of attraction, and I have learned it really goes hand and hand with Wicca & spellwork!)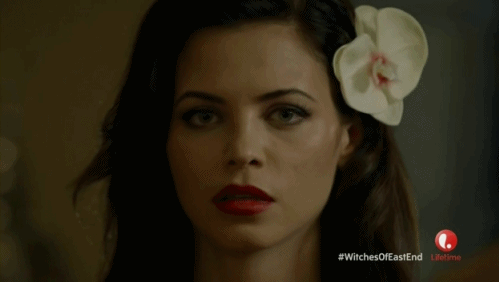 So being a new mother, who was raising her kiddo by herself, if I wasn't working.. I was at home. So when Evie was sleeping, I netlflixed a lot. So I started a series called Salem, which made me curious on the past events that actually happened, so with that came google.. that's when I learned so much about what happened & then I discovered the terms Wicca & Pagan, so from there... my journey began. A long with my research, I continued to browse more shows & movies that were about witches, like Witches of East End or The secret Circle. As you can tell, movies & shows really influence my interest.. which I'm glad it does, because if I wasn't curious to learn more about it or what actually happened in the past, I would not have learned what I have & I wouldn't be on this path. I learned that everything negative I had learned from movies or society, was completely wrong. I hope to not offend anyone by saying this, but I've learned that Pagan's & even Wiccan's are just hippies on the next level. Nature based, loving and very light and very in tuned with nature, the elements, the moon, the stars, the sun, and nothing negative about it. When I first discovered it, I was like wow. yes... I felt at peace & like a belonging. My empty beliefs now fit in a catergory. I realized there was so much more to this way of life then I could ever begin to imagine.
So here I am.
I've been actively learning & practicing for about 4+ years now. I'm not perfect at it, nor am I an expert. I still don't know about so much, and I'm still learning as I go. I'm still finding what I believe personally, and still mapping out my rituals and what I choose to practice. It's fun and exciting! I'm glad I have this place to learn from & meet new people who have the same overall interest and beliefs as me!
I didn't mean for this to be as long as it is! but it's nice to really break down my timeline & even see how far I've come & reminice on the baby witch in me years and years ago when I didn't even know it!
I hope everyone has a wonderful night & I hope ya'll are enjoying the wonderful full moon!
Did my mini ritual, set out my crystals, making my very first moon water, and setting out my new tarot cards with the full moon light, soaked in a cleansing soak, youtubed some Wicca/Pagan tips, and honestly that's how I got here!
This is also a key example to always stay curious and to continue to research and learn, because if I wouldn't have... I wouldn't have ended up here!
Have a blessed night!
XOXO
Mug!